We believe in homemade, mouthwatering pies with real ingredients. Inspired by the original Sugar Momma herself, every pie is made with a dash of love for a bite that "taste's just like Mom's."
We offer three styles of pies with different flavors available every week. Find descriptions for every kind of family, frozen, and fried pie we make. We offer over 50 pie flavors and continue to research new recipes and have fun in the kitchen. You'll notice that some of our pies are listed with a wine pairing. Want to be the star of any dinner party? Bring a pie AND a bottle of wine to indulge your senses for an elevated pie experience.
For special orders, call us two or three days in advance at 573-486-5263.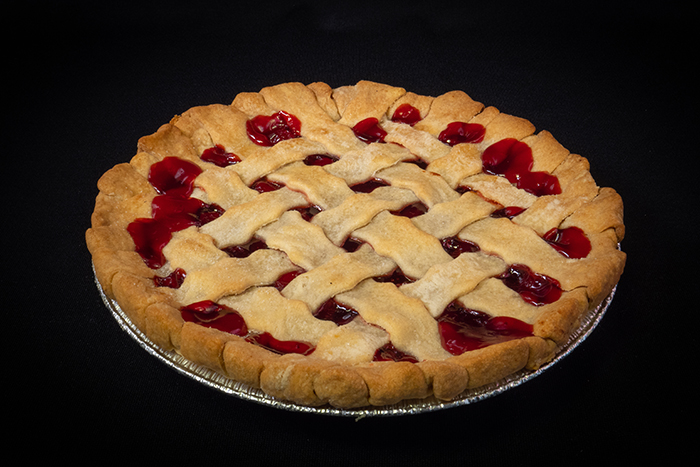 Family & Frozen Pies
Our traditional family pies come in a variety of flavors. Call for current availability and this season's featured specialty! Snag a cool flavors for a chilly twist on our favorite after dinner dessert.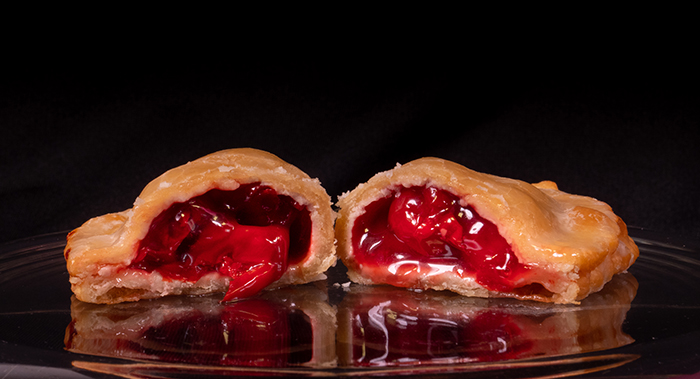 Fried Hand Pies
Your favorite flavors are now available for on-the-go enjoyment! Walk around downtown Hermann or take them back to your room to enjoy flaky, delicious pie in the palm of your hand.
Pies for Special Occasions!
Pies are the perfect addition for any occasion. Birthdays, anniversaries, weddings, new baby, office treats, or just paying it forward. We are hap-pie to deliver for you locally.
Call 573-486-5263 for order and delivery details.
Order Now
Family & Frozen Pie Flavors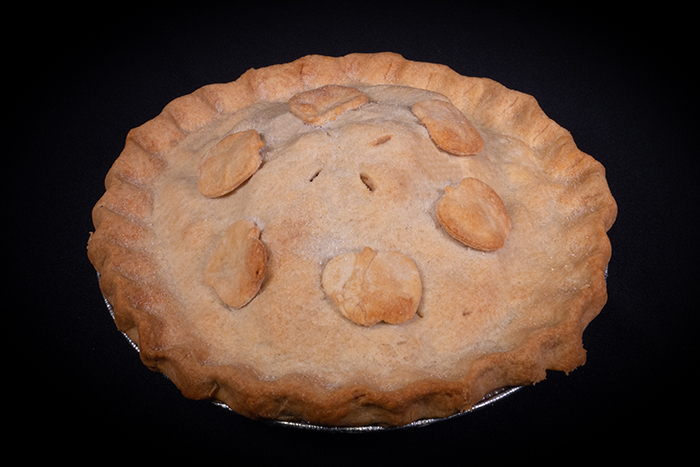 Apple (Crumb or Double Crust)
Granny Smith apples are coated with a sugar & cinnamon coating and baked to perfection. A sweet crumb topping is layered on top. Goes great with vanilla ice cream.
Wine Pairing: Adam Puchta Winery, Traminette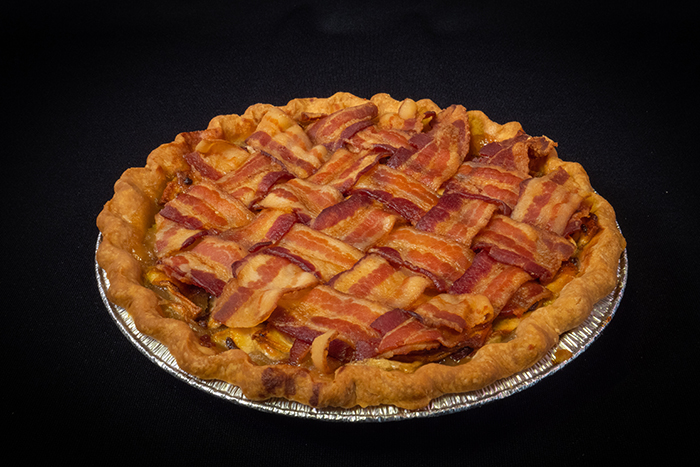 Bacon Apple
Let's just cut to the chase. Bacon makes everything better. Bacon (okay, the grease), Granny Smith apples and juice, and brown sugar all caramelize to make you so happy you might wanna kiss a pig. Not only are bacon crumbles in the apple pie filling, but a bacon lattice adorns the top of the pie. Eat this one warmed. Bacon! Bacon!
Wine Pairing: Stone Hill Winery, Dry Rose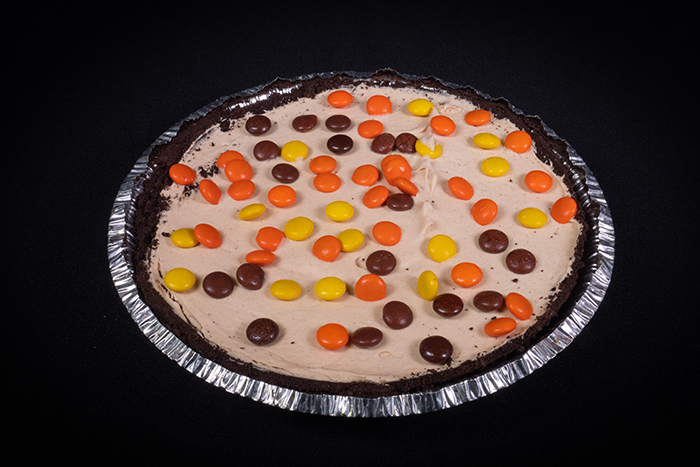 Chocolate Peanut Butter
A perfectly-sweet sandwich cookie crust, filled with fluffy peanut butter and topped with peanut butter candies.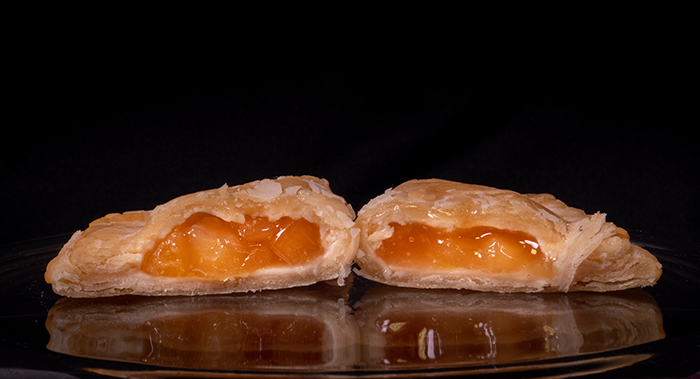 Just Peachy!
Our fresh peach pie filling gets deep fried in a pastry shell. Add some Peach Honey Ice Cream from Giofre Apiaries or Ted Drewes Vanilla Frozen Custard to top it off!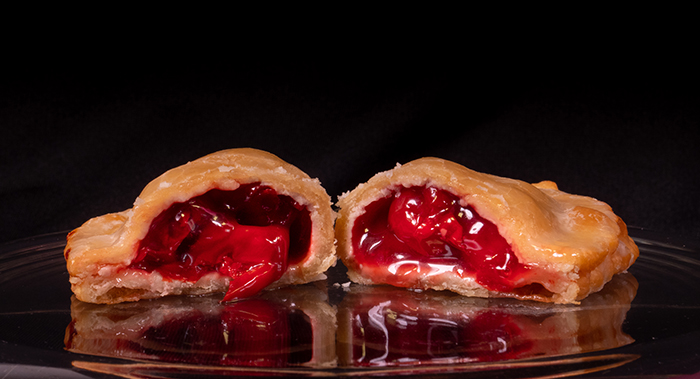 Cherry-licious!
You bet George Washington ate some Cherry Fried Pies in his time. This classic is a best seller for good reason! Cherry pie filling gets deep-fried in our flaky pastry shell for a sweet treat.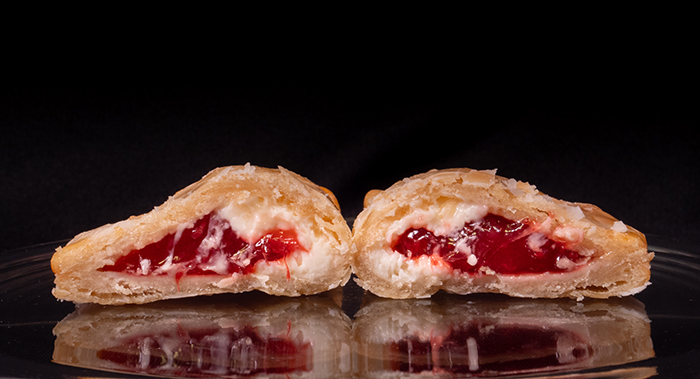 Strawberries & Cream [Cheese]
Fresh strawberries and our sweet cream cheese mixture make this an amazing burst of flavor! Need more strawberry flavor? Add a tub of Ted Drewes Strawberry Frozen Custard for a divine burst of flavor.
 Fried Hand Pies
We sometimes offer fried pies. Also called "hand pies," these small, half-moon shaped pies are deep fried then smothered with a powdered sugar glaze. For a special treat, have your fried pie warm with a side of Ted Drewes Frozen Custard or Giofre Apiaries Honey Ice Cream!
Flavors offered vary by season, but may include:
Apple

Bacon Apple

Blueberry
Blueberry Cream
Cherry

Peach

Strawberry Cream Cheese

The Elvis (Peanut Butter & Banana)