What started as an idea for a candy shop blossomed to include fresh, homemade pie, frozen delights, and gifts for locals and visitors alike.
Opened in 2013 by Tammy Bruckerhoff, Sugar Momma's was inspired by the original sugar momma, her mother Sylvia Bruckerhoff. Infamously known as the Pie Queen in her hometown of Rhineland, Missouri, Sylvia's delicious from-scratch pies were coveted. She baked pies for local restaurants, church events, as well as family and friends. One year, she made over 600 pies!
From Scratch
The secret behind her notoriously delicious pies? Everything was from scratch. Homemade crust with lard from the hogs, eggs from the chickens, and milk from the cows on the farm. She handpicked apples, cherries, gooseberries, grapes, strawberries, blackberries, plums and raised her own rhubarb. Though we no longer have a farm, Sylvia instilled that kind of homegrown love that's infused into every homemade pie today.
So Much More Than Just Pie
In addition to pies, we delight in offering nostalgic candy, retro candy, bulk candy, bulk salt water taffy, German candies, Amish candies, Jelly Belly . . . and so much more. Something as simple as a piece of candy can make someone's day, and that's our goal at Sugar Momma's.
Sugar Momma's in Historic Downtown Hermann
We were delighted to learn that Sugar Momma's is located in the former Ewald Bakery building. Hermann has a rich legacy of local businesses that made the town what it is today, so it's only fitting this space is now used to "Create Sweet Memories in Hermann." 
Ewald Bakery thrived in Hermann in the 1930s. Mr. Ewald learned his trade in Struckum, Germany ultimately landing in Hermann in 1927.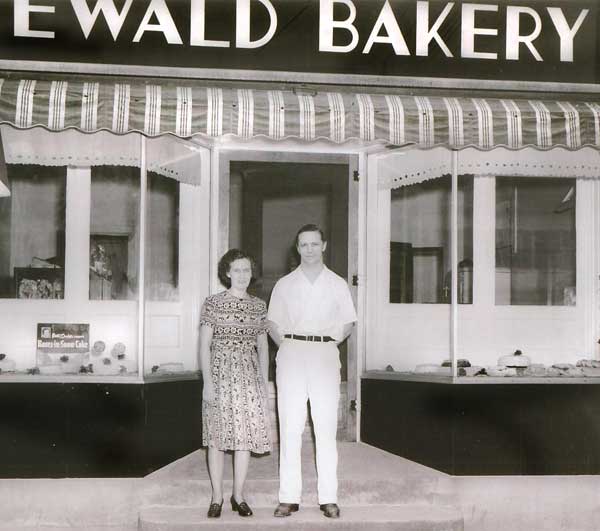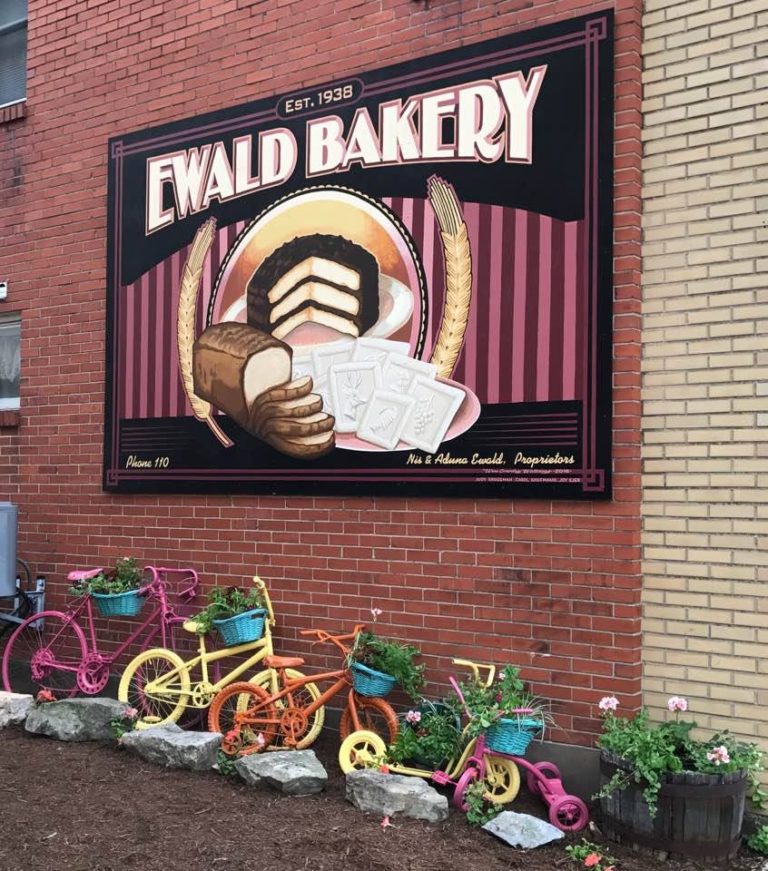 Ewald Bakery Mural
Don't miss the mural on the north side of our building honoring the legacy of the Ewalds. The mural was designed and painted in 2016 to tribute Hermann's rich German heritage.