Sometimes the perfect gift is something sweet with an extra touch. And, if we're being honest, sometimes half the fun is finding just the right thing. When you're looking for something different and fun for a special occasion, find the perfect gem in our selection of gifts.
Gifts for Any Occasion
We have such a wide variety of items that you will find the perfect gift for kids and kids-at-heart. We offer socks, aprons, hand towels, coffee mugs, and decade boxes of candies from the 50's, 60's, 70's, 80's and 90's. Come in or call us and we will be delighted to help you.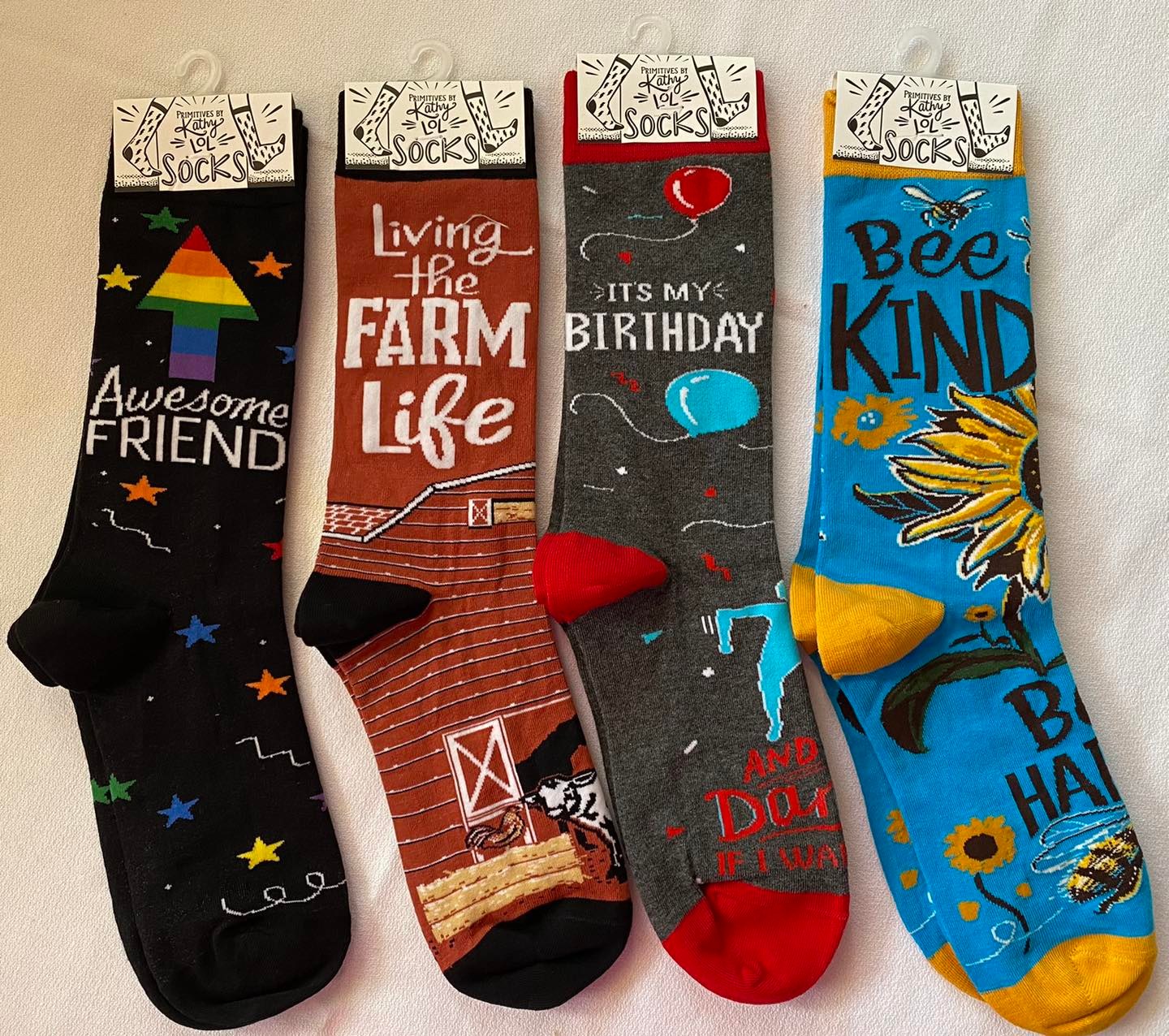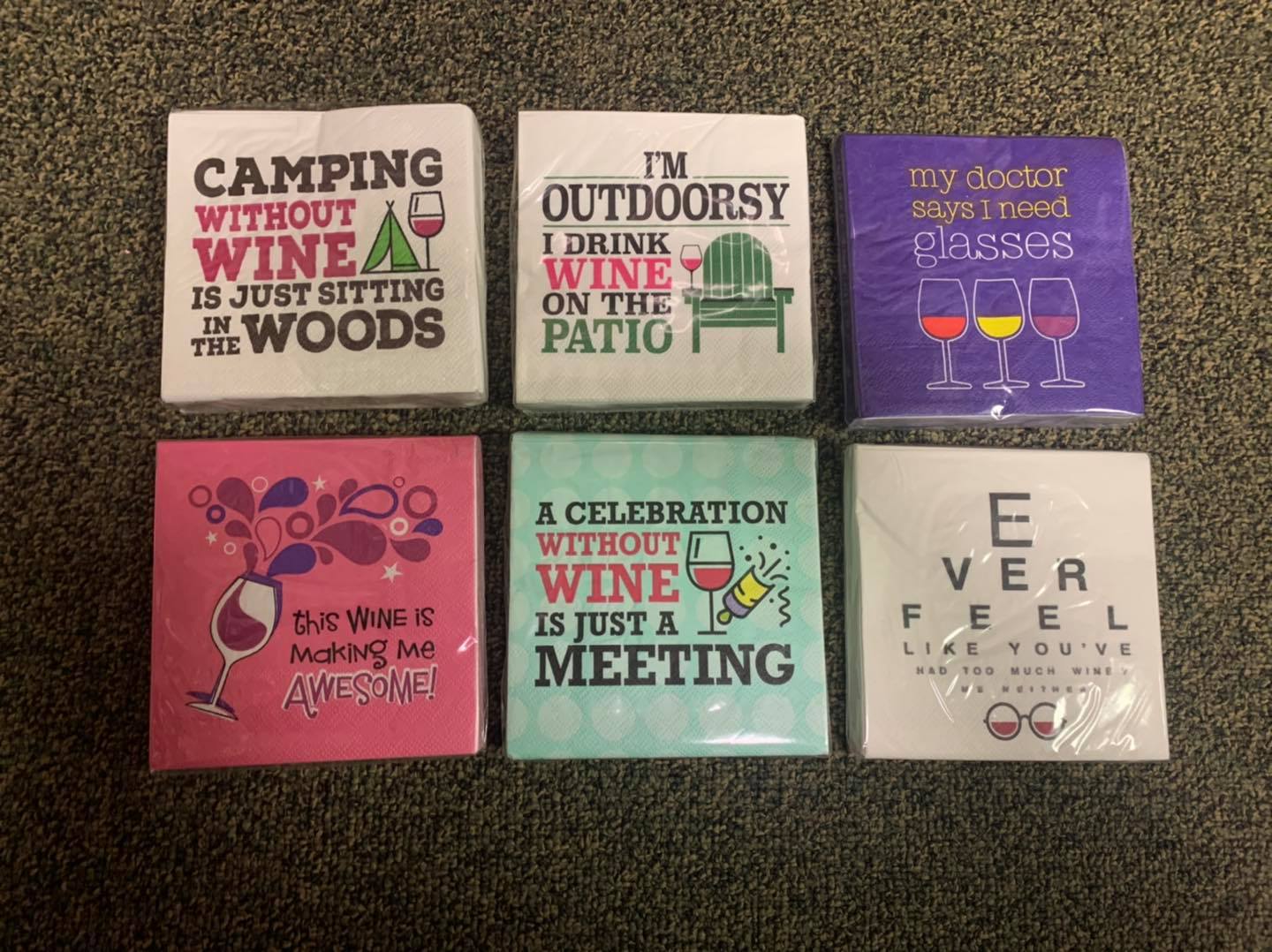 Beverage Accessories
Whether you prefer to sip wine, beer or coffee, we have something special for it. Magnets, aprons, towels, shot glasses, coasters, cocktail napkins, coffee mugs, and more. We have lots of choices for that someone special, or yourself!
German Gifts
Hermann is a town rich in German culture and we celebrate that with many German items including fedoras, magnets, coffee mugs, towels, trinket boxes, and more. Shop our full selection German gifts online.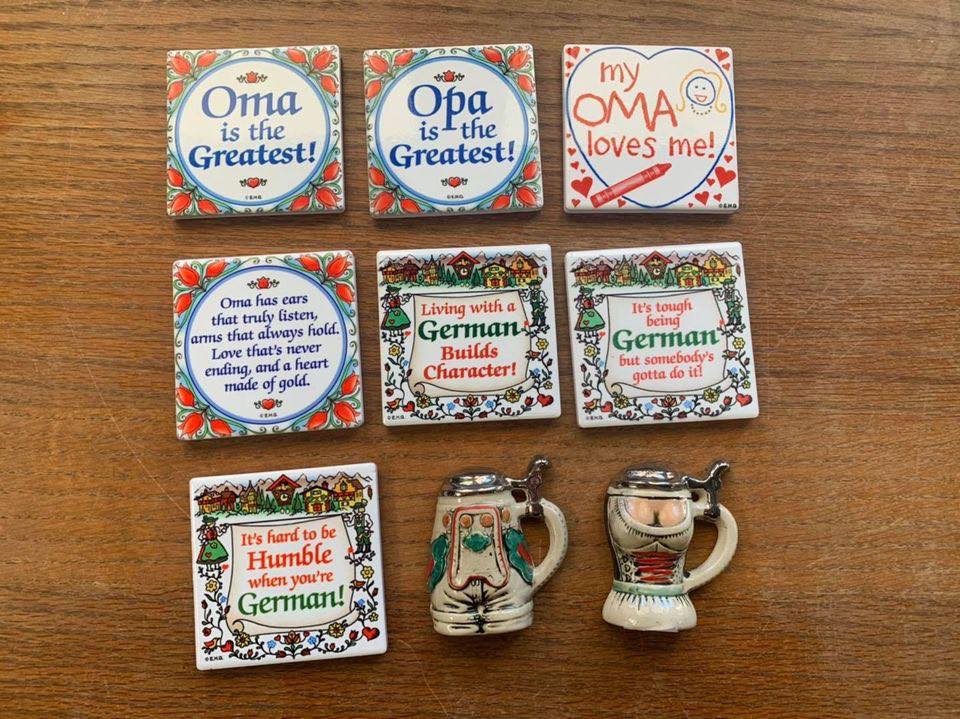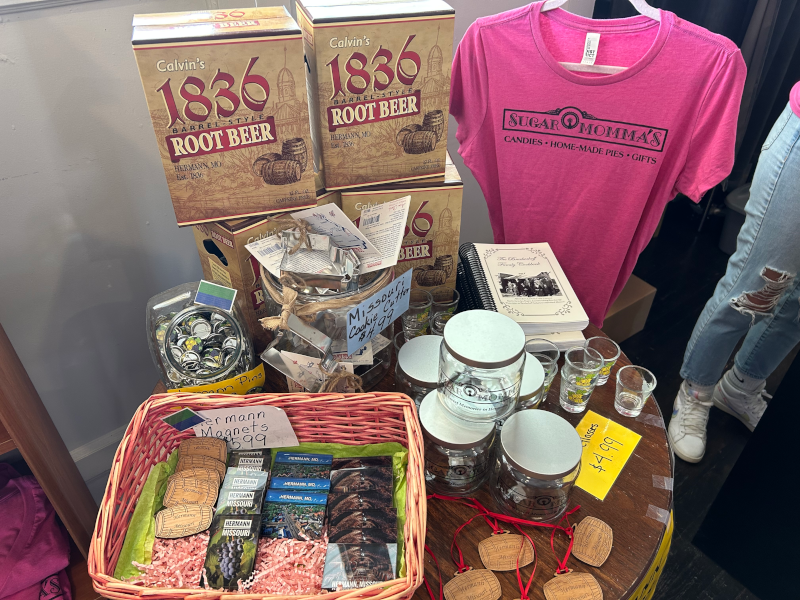 Hermann Souvenirs
If you are looking for something to always remember Hermann by, check out our Hermann magnets, shot glasses, ornaments, as well as Sugar Momma's t-shirts, sweatshirts, and candy jars. For memories to bring home to your kitchen, pick up a copy of the Bruckerhoff Family Cookbook which includes signature family recipes like Sylvie's Sugar Cookies and Tammy's Bread Budding.
And, don't forget to pick up a 6-pack of Calvin's 1836 Root Beer. It's a local recipe, and root beer snobs love it! It makes awesome root beer floats, too!